As usual, it's already the end of February and that means only one thing in Madrid… finally the Week of Art begins!
In addition, this year the fourth edition of Urvanity Art, the International Fair of New Contemporary Art, is celebrated. Until the 1st of March, the Official College of Architects of Madrid, will become the key artistic point. Also, this year you will be lucky enough that the fair will go beyond the COAM, so you will find various productions and installations in different parts of the capital. From Plaza de San Ildefonso, Plaza de Juan Goytisolo or Plaza de Callao, finishing the tour in the COAM itself.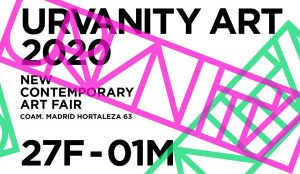 You will be able to enjoy an artistic route of the most interesting, all of it full of young artists from different parts of the world.
But this is not all, because on this fourth edition, the Urvanity Mahou Walls, will make you go crazy and want to climb the walls, due to the artistic projections that you will be able to enjoy and admire. There will be a total of 30 artists and galleries that will be located in the Hortaleza street nº 63, where the COAM itself is located. You will find artists not only from different Spanish cities, but also from other big European cities, such as Milan, Paris, London, among others.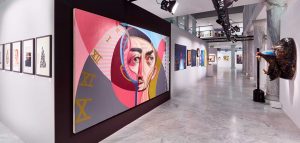 Finally, there will also be Heartbeats (from Mexico) and McGais-Welles, Padre Gallery and The Roger Project (from New York).
In short, a weekend dedicated to the love of art!!!
Tickets can be purchased both online and at the box office. If you only want to attend one day, the price is 10 euros and if you want to attend three days, you can buy a 3-day pass for 25 euros.
Are you going to miss it?