Advantages
We are aware of the big investment global companies are making when transferring professionals overseas.
For employees being relocated, transfers to a new country should contribute to their experience and enrich their careers.
We offer fast and effective solutions
We save you
time and money
We strive to ensure a realistic and positive approach to your relocation. We economise on both time and money. We have a network of tried and trusted partners with whom we have collaboration agreements that enable you to benefit from the special discounts we have arranged.
Start being productive from day one, with Steps Relocation.
Our Values
Our Mission is providing you with the best relocation support. For this reason, we assign a single counsellor to every transferee. They will make sure the customer is supported from start to finish by the same person.
Team
People working at STEPS RELOCATION is our greatest asset. Their enthusiasm, experience and dedication are essential to the growth of our Company. We are compromised with creating a work environment where they are respected for the value they bring to the company and to our clients.
Culture
Our culture is built around passion, attention to detail, customer care, responsiveness and efficiency. These values are reflected in the way we deal with our customers.
Innovation and Technology
Steps Relocation has made significant investments in cutting edge and custom designed online software system. Information is made available for the client and his/her Company in real time, making the process clear and efficient.
Integrity
We work and behave according to our values. For us, integrity means consistency. Managing our customers expectations by having a continuos communication. Our enthusiasm starts again with every case.
Members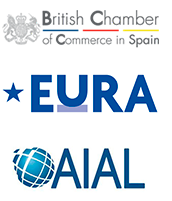 Contact
[email protected]
(+34) 810 52 64 34
Avda. de Manoteras, 38 – Portal C. Oficina 107 – 28050 Madrid